What is Amaranth? The ancient grain of the Aztecs is the secret ingredient for creating these Flying Hearts. These simple looking hearts were an adventurous challenge. It wasn't easy  getting them into form. We experimented many times before getting the desired result. For creating ten hearts you will need only a cup, spoons and:
Flying Heart

 4-5 cups (100gr) of popped amaranth

1-2 spoons of honey
1 ounce of cacao butter
1 ounce of coconut oil
3-4 spoons of raw cacao powder
a whiff of stevia
Vanilla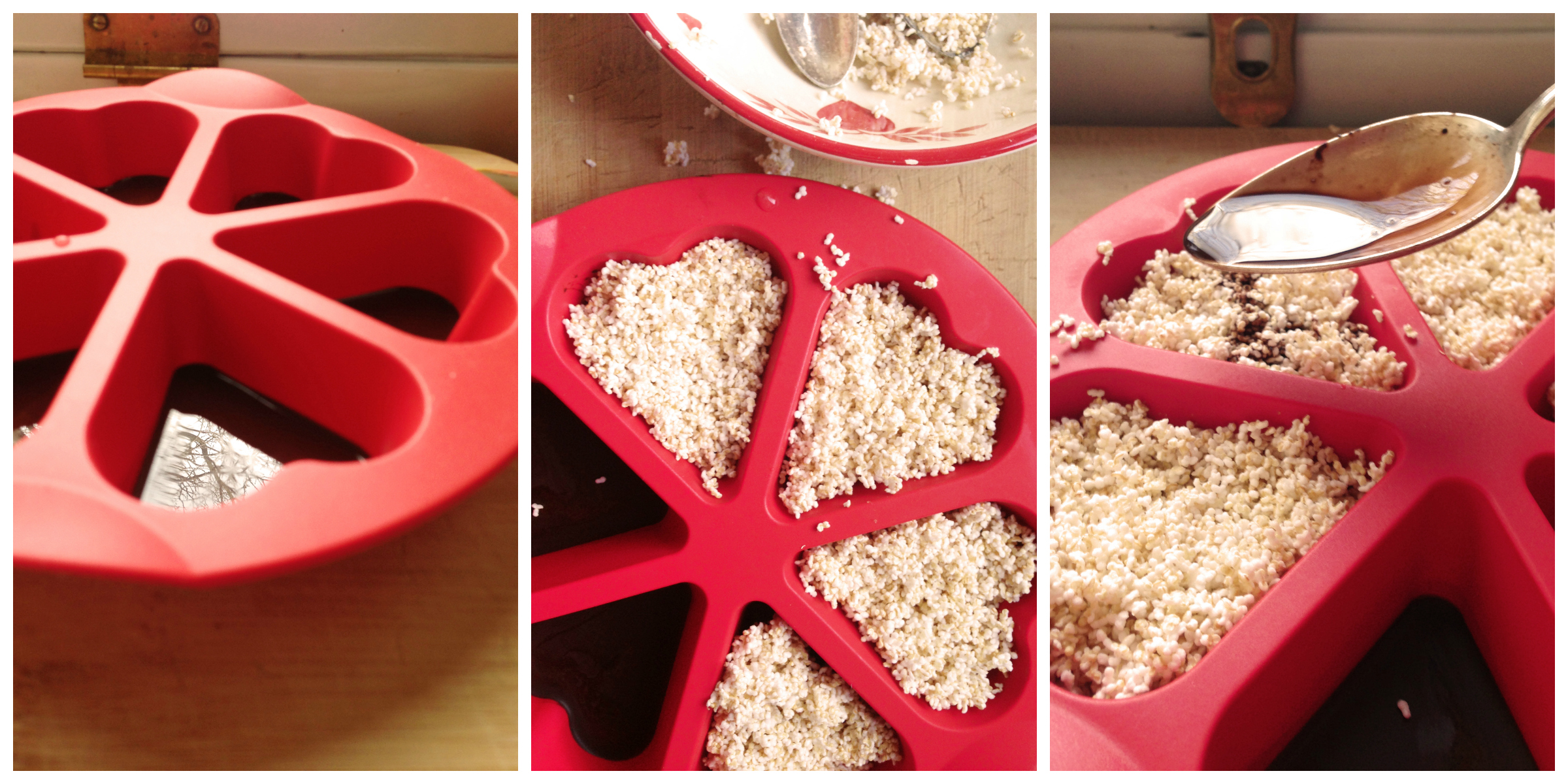 Place the popped amaranth in a cup and mix with a spoon of honey until you reach a sticky mixture.
Fill half of the silicone molds (about 0.5 inch high) with the ready mixture. Press down until you make a tight base and place in a freezer for about 10 minutes.
Gently melt the cacao and coconut butter. Then add the raw cacao powder, vanilla, and stevia. Mix until nice and smooth.
Take the silicone molds out of the freezer and pour about two spoons of melted chocolate over the amaranth base.
Cover the chocolate with the last layer of popped amaranth. Press the mixture with a spoon and place them in the freezer for another 10 minutes.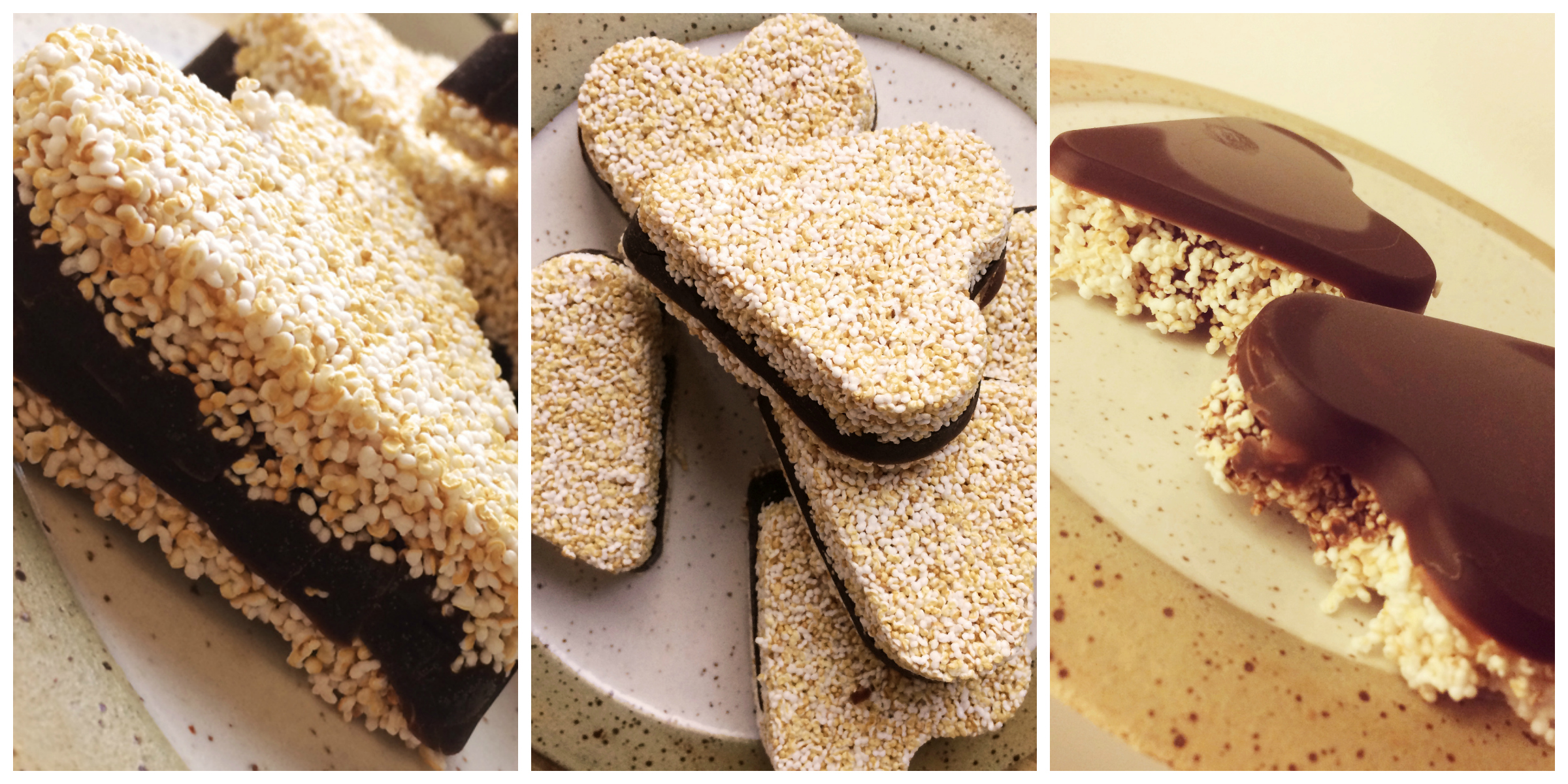 Otherwise you can create Flying Hearts covered with chocolate by following steps 1 to 4 with more popped amaranth pouring the of layer chocolate last.
Enjoy them cold with your loveliest friends. They are a protein snack, rich in iron, magnesium, and calcium. These Flying Hearts are extremely light and fluffy. Your soul will fly away and your heart will melt tenderly.
Inspired by Ansgar
I personally recommend the following equipment for the recipe: