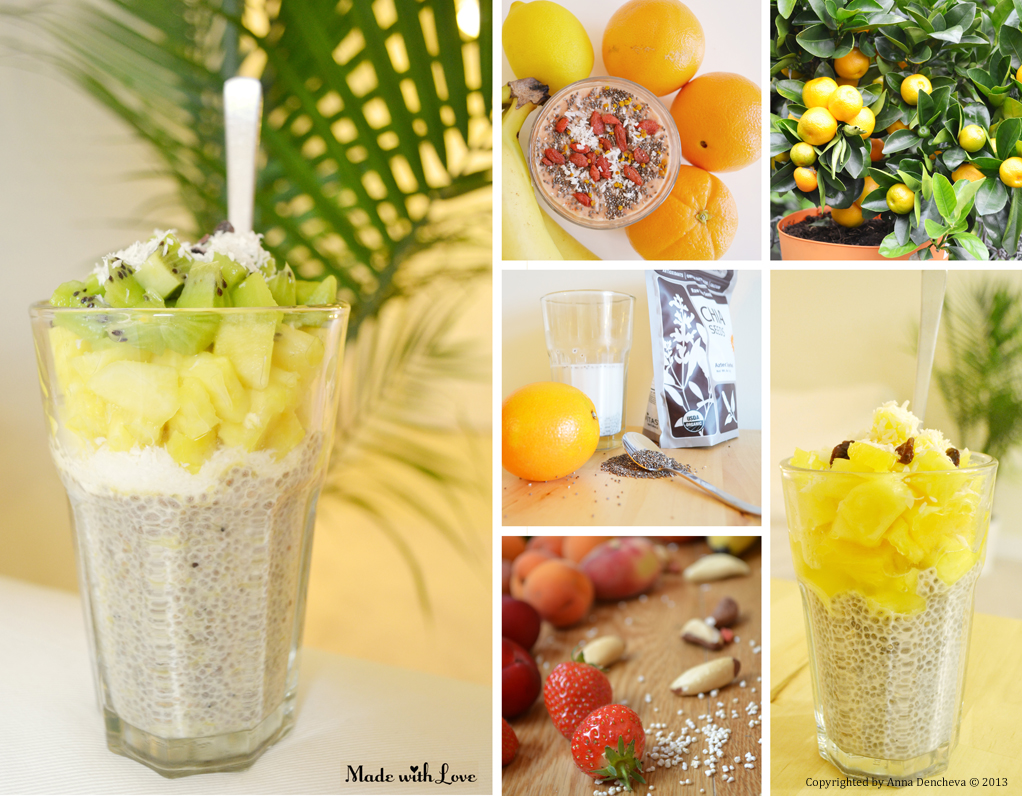 4-5 tsp Chia Seeds
½ glass Almond Milk / Coconut Milk / fresh squeezed juice
Honey to taste
Coconut flakes
Slice of pineapple (cut into cubes)
Kiwi (cut into cubes)
1tsp. Coconut Oil
Raisins
Nuts of your choice
Chia seeds are one of nature's greatest gifts. These little seeds turn into a pudding when you combine them with a few ingredients.
Place in a cup the chia seeds, almond milk (or coconut milk or juice), melted coconut oil, honey and raisins. Mix together and allow to chill for half an hour until chia seeds are plump and soft. If making parfaits, layer chia seed into long glass and top with coconut flakes and fruits of your choice (pineapple, kiwi). Repeat until the glass is full. Garnish with nuts before serving and have a wonderful day.